Essential Ecommerce Cart Recovery Tools
Use these cart recovery tools to nudge your customers into converting Cart recovery tools use email and on-site notifications to drive users back into a site (usually the checkout pages) with the aim of driving incremental transactions by reminding customers …..
Use these cart recovery tools to nudge your customers into converting
Cart recovery tools use email and on-site notifications to drive users back into a site (usually the checkout pages) with the aim of driving incremental transactions by reminding customers of the products or services they abandoned.
With initial customer acquisition becoming increasingly expensive, brands have focused their efforts in trying to re-engage and convert those users they've already spent money acquiring and/or who have already expressed some level of interest in a product or service. Cart abandonment is the use of remarketing at the closest point to conversion i.e. once a user has added something to their cart but fails to check out. Cart abandonment tools can therefore be an extremely cost effective way of increasing sales, and usually generate great returns on investment. If you are considering investing in a cart recovery tool for your website, here are some of the top providers to consider.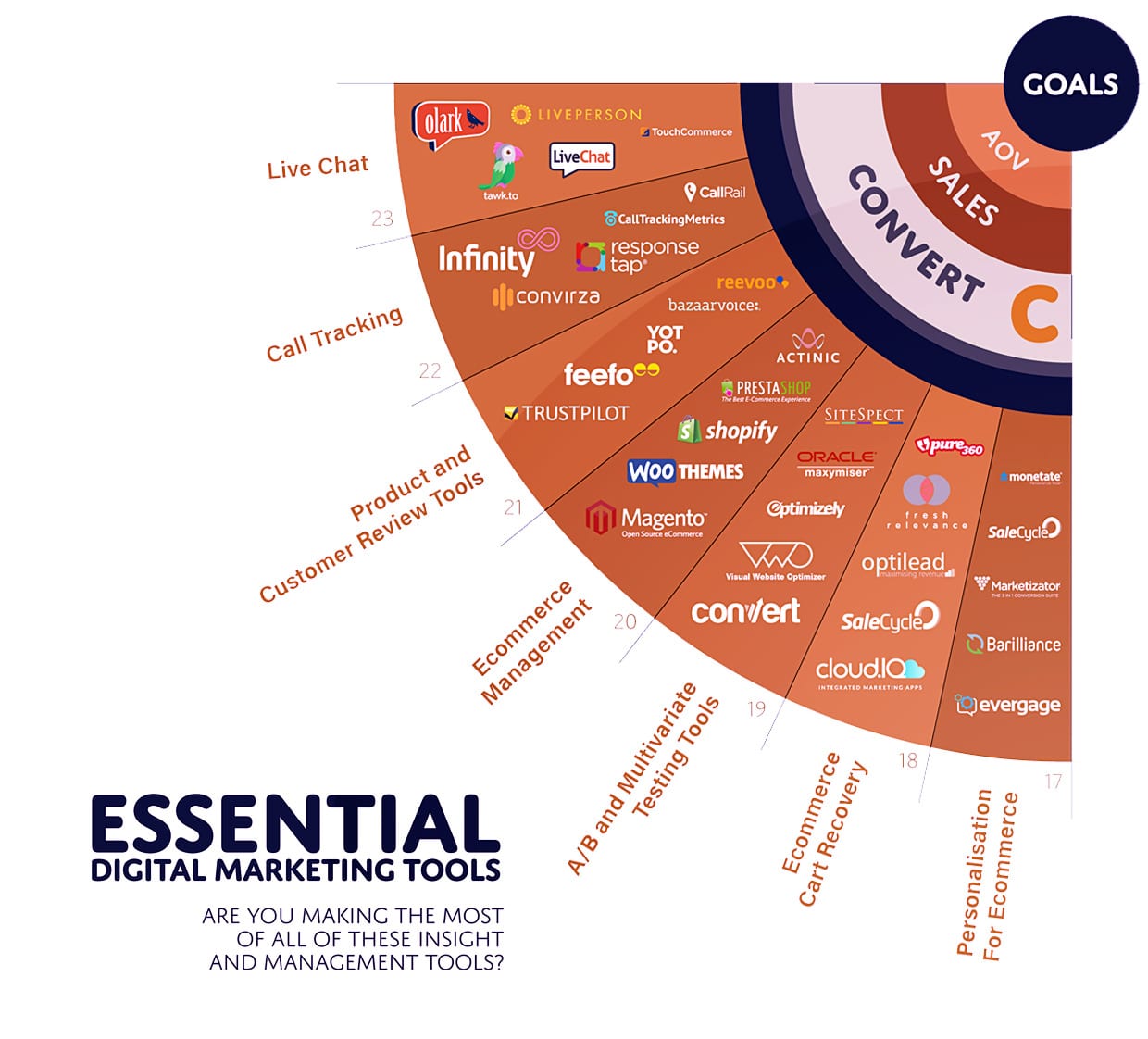 Key things to consider before purchasing and using these tools:
It can be difficult to assess if sales resulting from cart abandonment tools are incremental. Make sure any tests you run can give as clear an indication as possible as to whether you are rescuing sales you would otherwise have lost.
Carefully consider the customer contact strategies you have in place to avoid bombarding your hottest leads.
Constantly test your cart abandonment program. Results will likely diminish as more time passes since the item(s) were added to a users' cart. This should be tested along with subject lines, calls to action and email content.
Many brands offer an incentive (e.g. a discount) when using these tools to help secure the sale. Be careful with how this is used; can lead to shaping customers' behaviour (deliberately abandoning a purchase to receive a discount).
Cloud.IQ
Cloud.IQ offers a range of marketing apps, helping recover online sales. It's a tool which is perfectly suited to tackle issues from start-ups right up to the largest of enterprise clients. They have one of the best customer service teams, with 24 hours a day, 7 days a week access to conversion experts, who offer support on anything from remarketing queries to personalization issues.
Key Features
Help with setting up and optimising your remarketing campaign
No on-going contract or transaction fees
Superb customer service
Free site audit before upgrading
What makes it stand out?
The main differentiators to other cart recovery platforms, is how they cater for a much wider market, making it suitable for anyone from start-ups to large enterprise clients. On average, users see an increase of 5% on turnover, which can't be said for all tools!
Salecycle
Salecycle provides a range of behavioural marketing solutions. They specialised in personalisation solutions, which deliver on-site remarketing to individual customers. It doesn't offer as many personalisation features as some of the other providers, and its analytics aren't as capable as some of the other tools listed here. However if a simple and reasonably priced solution for personalised ecommerce cart recovery is what you want, then it's the ideal solution for you.
Key features:
Personalised on-site remarketing
Personalised email remarketing
Personalised SMS remarketing
What makes it stand out?
Unlike other solutions, Salecycle focuses on remarketing to make sure you convert as many leads as possible. It offers onsite remarketing, email remarketing and SMS remarketing, which isn't offered by most other providers.
Optilead
Optilead provides real-time solutions for online cart abandonment recovery. Optilead have become specialists in the fields of Retail, Travel, Insurance, Utility, Telecoms and Financial.
Key features:
Activity Tracking
Email Integration
Lead Scoring
Lead Distribution
Real Time Delivery
Retargetting and Remarketing
What makes it stand out?
By connecting your business to abandoned shoppers instantly, Optilead can make a big difference to recovery conversion rates. This kind of instant connection can be more or less effective than the standard model of delayed reminders, it will depend on your industry, so make sure to research this first.
Fresh Relevance
This service is perhaps better known for its web-based recommendations, but also offers cart and browse abandonment and automated daily emails. It offers integrations into a wide range of Email service providers.
Key features:
Unlimited real-time live content
Multiple trigger types and testing for better
Customer Profiling Made Simple
What makes it standout?
By scraping live web-behavioral data from your eCommerce site, Fresh Relevance are able to create a profile of an online visitor's recently browsed/ carted items. Where you can then re-market these very items to the customer who hasn't converted via targeted recovery emails like the one pictured above.
Pure360
Pure360 is a digital marketing suite that allows you to redefine email, create better campaigns, and transform your digital marketing results. Pure360's email platform is PureResponse and features a relational database, so it can store transactional data for marketers who would like to segment on the basis of individual purchases that a customer may have made. Making it an interesting proposition for those who haven't found what they're looking for in the aforementioned tools, due to it's ability to segment so specifically.
Key features:
Build great emails with our drag & drop editor
Excellent account management
Easily integrate your existing business systems
Simple yet powerful reporting suite
Automation, personalisation, and targeting tools
What makes it stand out?
Pure360 offers a unique combination of a powerful, data-driven marketing suite and best practice framework, which delivers results across email, mobile, web, and social.
Download resource – Essential Digital Marketing Tools
This free 100+ page guide explains why we have chosen the 5 tools in each category and gives links to all the tools.
Access the Essential Digital Marketing Tools 2017